Blog
Winter Car Care – What you need to know!
---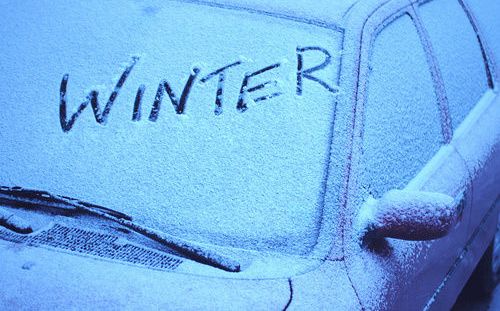 ---
Winter can be a rough time for cars – terrible weather and often embarking on longer than usual trips to see friends and family can all take their toll.. That's why it's really important to keep on top of your car maintenance, even when it is cold outside!
Here are some simple car maintenance hints and tips to keep your car running smoothly this winter….
Assess your tyres
Tyres that are worn are extremely dangerous, any time of the year. Make sure you check them and ensure they have the correct amount of tread depth. If you regularly drive on rural or uneven roads, you may want to consider swapping your current tyres for seasonal ones.
Check Your Lights
When the sun is lower and the nights are darker it can have a serious affect on your view of the road. This also means that other drivers may find it hard to see you! Checking your lights are in working order should be something you do routinely, but it's especially important to do so in the winter months. Also, make sure you use your lights correctly, keep headlights dipped and only use fog lights when conditions dictate.
Get Your Battery Tested
Flat or failing batteries are a big reason cars breakdown. A battery problem can happen without almost any warning, and the risk of a complete battery failure is higher when the temperature drops.
Here are a few signs your battery may be on the way out:
Your engine is slow to start, or doesn't start at all
The check battery light is on
Low/ no power for electrics inside the vehicle i.e. the lights inside are dim
You've had to jump start it a few times – this can be a big sign
You can check your battery yourself using the right equipment, or give me a shout and I can send you to someone who can check it for you.
Top up antifreeze
Antifreeze stops the water in the engine's cooling system from freezing, sounds simple – but you wouldn't believe the amount of people who don't keep it topped up. The following are things that may indicate it needs topping up.
Engine temperature warning light is on
Your heater isn't working
The car's temperature gauge is higher or lower than normal
Poor fuel economy
Check wiper blades and washer fluid
If your wipers make a squeaking sound or smear your windows, it's time for a new pair. You may scratch your windscreen if the wiper is worn away or the metal is showing. Bad roads will increase the amount of debris hitting your windscreen, so you'll need to keep your washer fluid topped up. It's best to use a winter one, that won't freeze!
If you feel it is time to upgrade to a new car, speak to us at Warwick Car Sales on 07845 954733 and we'll be happy to help you in anyway we can, whether its advice or you would like to view one of our cars.
---